I'm out of my office for a few days, helping some friends prepare for a vintage show.
I may not be a vendor anymore, but I can still have fun working with them to
design and set up their booths!

With a background in product merchandising, display styling, and store design,
the vintage world has been a creative playground for me for over seven years.
As a vendor, a show producer, designer, and shopper,
I find a wealth of creative materials in the 'junk' and vintage goods available there.
The photo up above is of one of my own booth designs,
created for my former business 'RETREAT' at my 'Retreat Vintage Marketplace' show
in Camano Island, Washington, 2011.
Since so many of you have businesses where you sell products -
either online, in stores, or at shows of some kind -
perhaps you'd like some helpful information & resources for your visual presentation?

I invite you to visit THIS POST on my Retail Design Blog...
where I share the link to the notes from one of my seminars for antique dealers.
You'll find a wealth of tips & tricks to help you re-think your displays!
I'll have some fabulous photos of the show I am helping with in my next post!
Oh, yeah - the show!!!
It's
The Vintage Marketplace
,
This is a beautiful vintage shopping event,
hosted by renowned rose artist Christie Repasy and her sister in law / BFF Rita Reade.
The Spring Show is this Friday through Sunday, March 7, 8, & 9, 2014

Held outdoors in the warm sunshine under giant oak trees in Rainbow, California
(near Temecula Wine Country area east of San Diego),
the show features over 50 vendors of vintage, antique, and handcrafted artisan wares.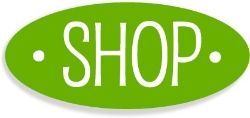 Click HERE to SHOP HOMEWARDfound!

for more decorating
inspiration
for every season of the year,
visit HOMEWARDfound
on
these social networking sites:
.