LOL Please forgive the title of this post....
but now that I am working at Disneyland, I hear the FROZEN soundtrack A LOT.
...and those songs just dance in my head all the time now!

So you all know that I love to re-purpose things that I already have on hand...
and that includes the products that I make (out of everyday materials)
Since my largest sweet sweater snowman DIDN'T sell this winter,
I decided to make him over for Spring -
and came up with my very FIRST 'sweet sweater Bunniez'!
I added some whiskers (chenille yarn scraps) and a pair of fuzzy bunny ears (dollar store) to his head,
tucked into a crown made from lace trim and a chain of chandelier crystals (I made that).

In the top photo, those ears have a pink bow and his nose is a scrap of pink cashmere sweater.
Mister Bunny also sits on a pink doily.

To completely change the look, shown in the bottom photo,

I swapped out the pink doily for a white one, removed the sweater scrap from his nose,
and turned the ears around so the attached pink bow is in the back.
Nothing is glued in place, it's all just pinned on.
'Fast, Cheap & Easy', that's my way!
So here's my question for you:
What do you have right now that you could turn into a darling Easter / Spring decor piece
just by popping some fuzzy ears from the Dollar Store on it?
A teddy bear? A garden gnome? A topiary by the door?
It doesn't take a lot of work to create fun, smile-inducing seasonal decor!
What I figured out in all of this playing around is that
I'm not selling this guy
...
he's just going to be the 'sweet sweater SOMETHING' that I play with each season.
( I guess I could name him Olaf, couldn't I??!!! )
He'll have a box of 'costumes' that I can dress him in all year long.
...and I already have SUMMER ready to go!
But if you've heard the song,
then you know that's a given
;)
Haven't heard it?
Listen HERE!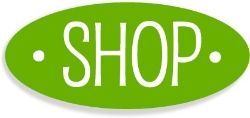 Click HERE to SHOP HOMEWARDfound!

for more decorating
inspiration
for every season of the year,
visit HOMEWARDfound
on
these social networking sites: