The merry month of May is chock full of days to celebrate...
First it's May Day.
Then it's Star Wars Day.
[ wait.... what? you don't know about that one?
May 4th is 'May the Fourth Be With You' Day. Force.... Fourth.... get it?
It's like saying the famous line from the film - with a lisp. LOL
No, I am not kidding! ]

... and then of course, there's Mother's Day.

Oh, but let's not forget Cinco de Mayo!
It's a great reason to break out the beer, salt, limes, tequila, chips and salsa
for an easy afternoon or evening get-together with family, friends, or neighbors...

I put together two of my 'Fast, Cheap & Easy' - style party themes last spring,
and in case you didn't see them, here's a recap with links to my posts:

First up, a refreshing aqua color scheme with vibrant orange, yellow, and magenta accents.
It's cool, it's fresh, and it's sassy - kind of like a good Sangria!
See more photos & information for this party theme HERE!
My second color theme is all about spice: mellow yellow, with spots of orange.
It's HOT, it's spicy, and it wakes you up - sort of like the Tequila in my 'Cheater MargaRitas'!
[ you're gonna' have to visit the blog post to get that recipe!]
See more photos & information for this party theme HERE!
... and stay tuned, because my next post will have yet another COLORFUL theme
to inspire your
Cinco de Mayo Celebrations!
Here's a sneak peek:
i - yi - yi - yi - yi!!!
no siesta, let's fiesta!!!
Find more May decor inspiration on Pinterest!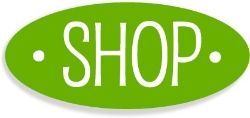 Click HERE to SHOP HOMEWARDfound!

for more decorating
inspiration
for every season of the year,
visit HOMEWARDfound
on
these social networking sites: